Pour me contacter / To contact me :
Accueil / Homepage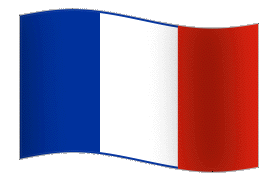 Je ne suis qu'un GEEK qui n'a fait qu'un Tutoriel / Blog, je ne suis pas un professionnel de la vente en ligne ou par correspondance.


I am only a GEEK who has done a Tutorial / Blog, I am not a sales professional online or by mail.

E-MAIL : satbuster@orange.fr (My ability to read English is low but with the help of "Google Translate" I can follow a conversation).




Mini-Blog Personnel :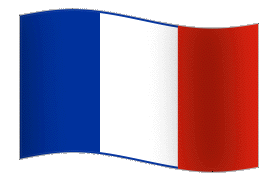 Fan de Star Trek vous trouverez une caricature de moi en cliquant sur le clipart. Longue vie et prospérité ! (Dessiné par un caricaturiste).
Je suis également accros aux Dessins Animés Japonais, une page sur "Jeanne et Serge" en bas de ma page d'accueil.

Statistiques visiteurs :
01/03/2020 : J'ai une moyenne de 5700 visiteurs par mois (calculé sur les 12 derniers mois).
01/01/2021 : J'ai une moyenne de 5122 visiteurs par mois (calculé sur les 12 derniers mois).
En Juin 2018 j'ai fait une pointe à 11516 visiteurs. Mon record



Blog :
J'ai créé mon site en Septembre 2001. En commençant par la page de conversion de fichiers PVA to MPG v1.0. J'ai été un des premier à associer une carte tuner satellite numérique avec un graveur DVD en Juin de la même année. Cette évolution technologique m'avait coûté 10000 FRF = 1524 EUR cela en supplément de l'achat initial du PC. Grosse somme d'argent pour moi en ce temps là. Cependant, le crédit revolving que j'avais sur les bras m'avait bien aidé ce jour-là

, depuis je me suis sorti de cette galère

. C'était un ami habitué à faire du DviX qui m'avait mis sur la piste pour trouver la technique de recompression pour faire des DVD-Vidéo en 100% numérique. Au début mon site était hébergé chez mon FAI de l'époque et a depuis changé plusieurs fois de nom de domaine. Accros à la technologie satellite en Novembre 2005 je découvre le Cardsplitter Wirelless SmartWi I (Lite) et au fil du temps les pages de mon site se sont multipliés... Novembre 2016, maintenant je vais m'attaquer à la création de Bluray-Vidéo et cette fois-ci aussi j'ai dépensé une fortune en équipements informatiques... 2000 EUR

Et l'ironie de l'histoire c'est que pour ce premier Bluray c'est le même film que mon premier DVD il y a 15 ans de cela... Je suis fou



Merci à tous ceux qui ont pris le temps de lire mon mini-blog


Mini-Blog Personnal :




Star Trek fan you will find a caricature of me by clicking on the clip. Long life and prosperity ! (Drawn by a cartoonist).
I am also addicted to Japanese Animated Drawings, a page on "Attacker You !" at the bottom of my homepage.

Visitors statistics :
03/01/2020 : I have an average of 5700 visitors per month (calculated based on the last 12 months)
01/01/2021 : I have an average of 5122 visitors per month (calculated based on the last 12 months).
In June 2018 I made a peak to 11516 visitors. My record



Blog :
I created my website in September 2001. Starting with the page to conversion de fichiers PVA to MPG v1.0. I was one of the first to combine a digital satellite tuner card with a DVD burner in June of the same year. This technological development had cost me 10,000 FRF (= 1,320 USD Exchange rate from 15/06/2001) that as a supplement to the initial purchase of PC, large money amount for me at that time. However, the revolving credit I had on my hands helped me

, since I got out of this mess

. One of my friend put me on the track to find the recompression technique for making DVD-Video 100% digital. At first my website was hosted at my ISP at the time and has since changed several times of domain name. Addicted to satellite technology in November 2005 I discovered the Cardsplitter Wirelless SmartWi I (Lite) and over time the pages of my site are multiplied... November 2016, now I'll to attack me to the creation of Bluray-Video and this time also I spent a fortune on computer equipment 2,000 EUR

(= 2,213 USD Exchange rate from 03/10/2016) And the irony of history is that for the first Bluray is the same movie as my first DVD there 15 years ago ... I'm crazy



Thank to everyone who took the time to read my mini-blog